Make your party magical at one of our Hidden Dining Gems
Catch up with friends and family at your favourite local restaurant.
Relax and enjoy your restaurant's ambience when you dine-in.
Don't have time to cook?  Call your preferred restaurant for take away.
Need delivery?  Order your menu favourites using various delivery applications – Easi, Uber Eats, Menu Log, Deliveroo or Buy at Home.
Pinelands wishes one and all a very Merry Christmas.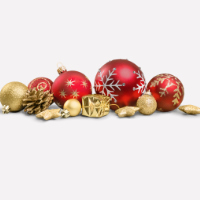 11am-10.30pm (Closed Tuesday)

11am-8.30pm

Wednesday to Sunday 11.30am-3.30pm & 5pm-9pm (Closed Monday & Tuesday)

11.30am-9pm

Monday-Thursday 11am-9pm, Friday - Sunday 11am-10pm

11am-8.30pm

11.30am-2.30pm and 5.30pm-8.30pm (Closed Monday and Wednesday)

11am-3pm and 5pm-8.30pm (Closed Monday)

11.30am-3pm and 5pm-8.30-pm Monday to Thursday & 11.30am-9pm Thursday to Sunday

Sunday to Thursday 12pm-9pm, Friday to Saturday 12pm-10pm

Open from 3pm daily (Closed Tuesday)

Tuesday – Friday 11am-3pm & 4.30pm-10pm Saturday & Sunday 11am-10pm

6am-5pm

11am-3pm and 5pm-9pm

8am-8pm (Closed Monday)

11.30am-Midnight

11am-3pm and 5pm-9pm

7.30m-3pm and 5pm-8.30pm Monday to Saturday, 7.30am-6pm Sunday

Monday to Friday 8.00am-7pm, Saturday 9am-6pm and Sunday 10am-6pm

11am-3pm and 5.30pm-9pm

Open from 5pm - Midnight (Closed Tuesday & Wednesday)

11am-2.30pm and 5pm-8pm (Closed Tuesday)

11am-2pm & 5pm - 8pm (Closed Monday)